How to Upgrade to the New Transaction Charges
From 14th June 2017, senangPay is offering new transaction rates for all new merchants. The existing merchants will continue with the previous rates based on the subscription. However, existing merchants can enjoy the new rates by upgrading the subscription.
A. Can I upgrade from 3% and RM 1.50 rates to 2.5% and 1.5% rates?
Yes, you can.
B. What do I need to do to upgrade the transaction rates?
These are the few steps for you to follow to upgrade the transaction rates:
1. Go to Menu > Settings > Subscription.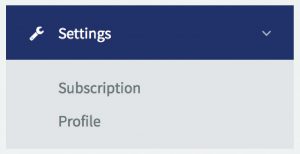 2.Click on "Upgrade Subscription".
3. An auto calculation will be performed to determine how much you will need to pay for the package upgrading.
4. Make the payment.
5. After we have received the payment, the transaction rates will automatically change to the new transaction rates.
C. Can I downgrade from the new rates back to the previous rates?
No, you can't.