How to Setup the Merchant Business Profile
The merchant business profile is the most important part in this Dashboard. This is the most compulsory data that you need to update in order to ensure your account remains active. senangPay has the right to freeze your account if you fail to update your merchant's profile with the correct information especially when the information provided is fake.
A. Setup
1. Go to Menu > Settings > Profile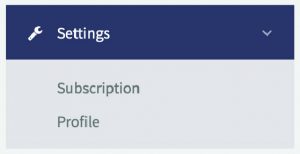 2. Refer to the Personal & Business Particulars section.

3. Please fill in the required information in the space provided.
4. After keying in all the information, click on the "Save"button at the bottom of the page.
5. Below are the details of the elements in the table :
| Item | Detail |
| --- | --- |
| Full Name | Your full name as per IC |
| Contact Number | The contact number that will be used between you and senangPay. |
| Email | The email that will be used between you and senangPay where senangPay will send all reminders / notifications / invoices / updates / announcements via this email. |
| Avatar | The avatar will appear in your senangPay Dashboard, your Universal / Unique Payment Form and Receipt |
| Business Category | Your business category |
| GST / SST No | The GST /SST number will appear in your buyer's receipt. |
| Business Registration No | The business registration number will appear in your header & buyer's receipt |
Please take note that :
Please insert a correct information regarding your business.