How to Setup the Merchant Business Header
The merchant business header will appear in Universal / Unique / Product Collection Payment Form. This will help your buyer to recognise your business information and brand.
1. Go to Menu > Settings > Profile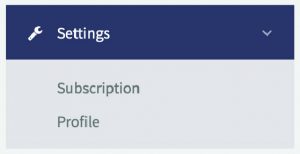 2. Refer to the Header Detail section.

3. Please insert the related information.
4. If you have inserted all the information, click on the "Save" button at the bottom of the page.
Please take note that :
The amount of information displayed in the header is based on the amount of information you supply in the Profile Setting.
Seller name is your business name / brand name.
Contact number is the telephone number for your buyer / business.
Email is for your buyer / business.
Blog, Facebook, Instagram and Twitter is optional, and will appear in the header for your marketing purpose.