How to Upgrade the Basic Yearly Package to the Advance Yearly Package
We are now offering a new package called "Advance Package" for all new and existing merchants to enjoy more functions and features compared to the current "Basic Package". To view the differences between both packages, simply click here.
A. Can I upgrade from a basic yearly package to the advance yearly package?
Yes, you can


B. What do I need to do to upgrade my package?
These are the few steps for you to upgrade your package:
1. Login to your senangPay dashboard. Go to Menu >Settings > Subscription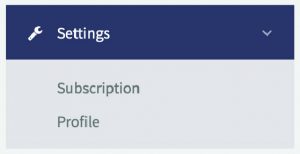 2. Click on "Upgrade Subscription" .
3. An auto calculation will be performed to determine how much you will need to pay for upgrading.
4. Make the payment.
5. After we have received the payment, we will change your account status from Basic to Advance.


C. When will I be charged for the next payment?
We will charge the next payment to you after 1 year from the date of your status change.  
D. Can I downgrade from the advance package to the basic package?
No, you can't.